While actively working as a solo pianist and as the support keyboardist for the Japanese pop-rock band "Official HIGE DANdism", Keiichi Yoshioka, also known as Yoshi, shared his experience of using Kawai's flagship Shigeru Kawai SK-EX concert grand piano for recording. We had the opportunity to speak with him at the "Pause" concert salon at Kawai's Omotesando store in Tokyo.
Excerpts from this interview can be watched in the Japanese video below:
Activities as a musician
Today, you are recording the classical piece "La Campanella", but you've played various genres of music in the past, right?
I started playing the piano at the age of 5, primarily classical music initially, until around the age of 11 (approximately up to Bach's Inventions). After that, I started studying pop music on my own and began playing songs from various genres.
How did you start your solo career?
I was doing YouTube on a small scale, and gradually, as I gained more fans, I thought that when the audience grows to this point, I might be able to gather people for solo performances. So, initially, I started my performance career in small live houses with an audience of about 30 to 40 people. I did that on and off and continued my solo work.
During this time, I received an offer from Official HIGE DANdism to become their support keyboardist. Alongside that, I continued my solo activities, live performances, YouTube streaming, as performing via other platforms like TwitCasting.
Since the beginning, I've been uploading videos on YouTube, playing only my favorite songs. Anime songs, video game music, film music, and themes from historical dramas. I played and shared such songs.
Instruments used on stage
You've been using our MP7SE stage piano for HIGE DAN's performances. Could you tell us about your encounter with the MP7SE?
I had been using Kawai instruments even when I was living in Germany, so I was already familiar with them. When I decided to purchase a stage piano and went to a music store to try various instruments, the one that felt the most comfortable to me was the MP.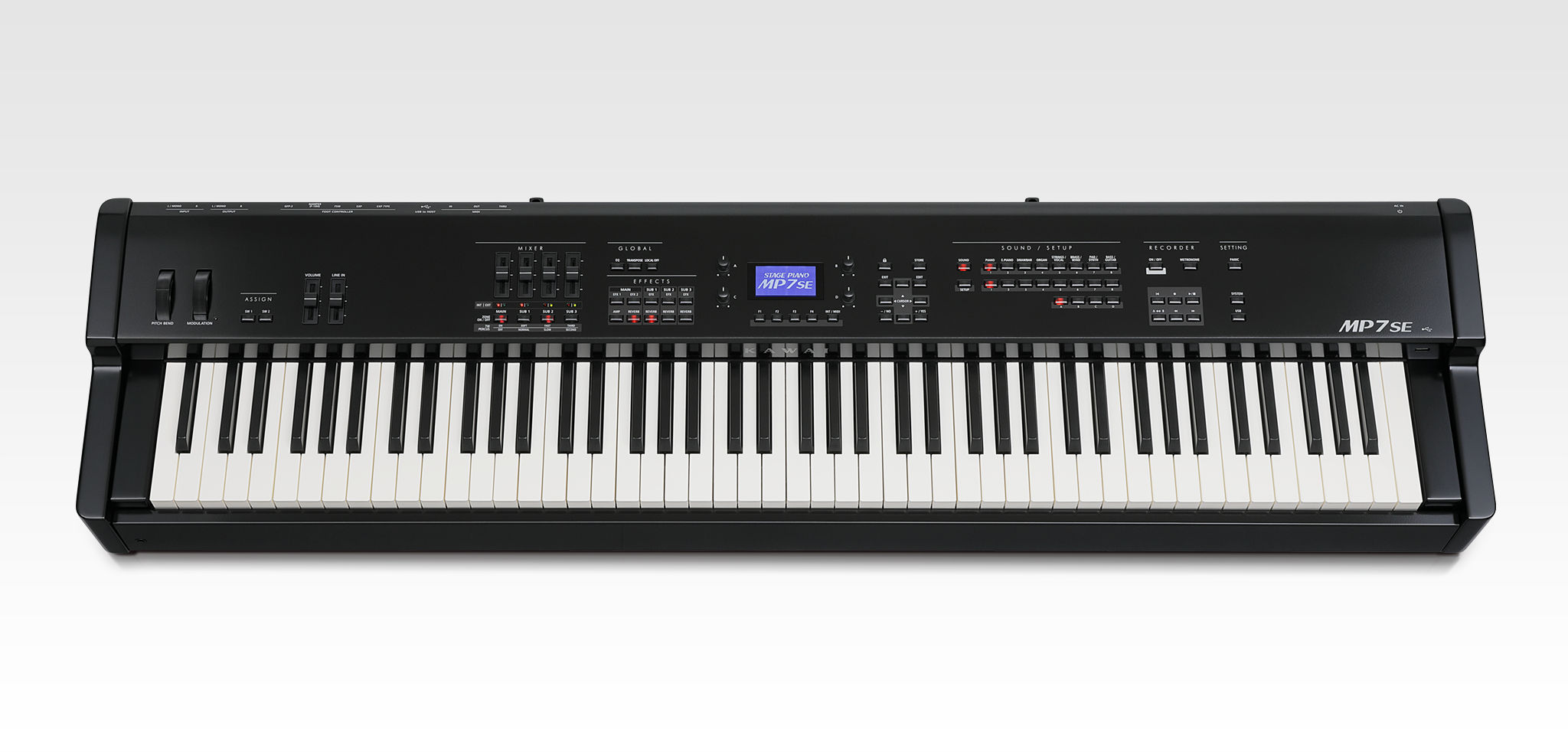 What was your first impression of the MP7SE?
I found that the keys were quite substantial. I thought it might be a bit challenging for people who don't have strong fingers, but it's an instrument that responds well when played correctly. It has an incredible dynamic range, and I can express myself well with it.
Although the MP7SE has plastic keys, how does it feel to play?
When I was in Germany, I used Kawai's CA series (digital pianos with wooden keys). In terms of ease of playing, I still think that instruments with wooden keys are superior. It might sound strange to say that it's suitable for everyone, but it seems relatively easy for everyone to play. I did find the MP7SE (with plastic keys*) a bit challenging initially. However, it provides enough responsiveness, and I'm satisfied with it.  * Note: The higher specifications MP11SE features wooden keys.
What sound source are you using?
I created presets at the beginning and have been using them consistently. I adjusted the EQ (equalizer) of the default "SK Concert Grand" sound and set the touch curve to "Light+". I personally found that "Light+" was necessary because, without it, the strongest, punchiest sound could not be reached. I also connect my MacBook via MIDI to use software instruments and switch between them as needed.
Experiences with Shigeru Kawai
Could you tell us about your first encounter with Shigeru Kawai, the piano you have used for today's recording?
The first time I touched a Shigeru Kawai piano was when I had a live performance at l'Atelier, a violin workshop in Shibuya. They have a salon hall there, and they had a Shigeru Kawai piano. The piano tuner listened to all my requests, making it very easy to play. I could easily produce both soft and strong sounds, allowing me to achieve the desired sound.
What are your impressions of Shigeru Kawai instruments?
With instruments from other manufacturers, you might get the impression that sound is produced as soon as you press the keys a bit harder. In contrast, Shigeru Kawai gives me the impression that the sound doesn't come out immediately, which is a good thing. When I played the Shigeru Kawai SK-EX prepared for Mikhail Pletnev at Krefeld in Germany, it didn't produce any sound at all at first, which surprised me. It felt like the hammers were still touching the strings even when I played strongly. But when I listened to Mr Pletnev's live performance, I realized that it could produce both soft and powerful sounds, and it had a great sense of depth in the sound. So, on the contrary, I think it offers a lot of possibilities. You can make very fine adjustments to the tone and volume, so once you make it your own, it can become a powerful weapon.  * Note: Mikhail Pletnev's piano has been specially adjusted to his preferences.
You mentioned your dream of placing a Shigeru Kawai piano in your soundproof room at home someday. We look forward to your future activities.
Yoshi's performance of "La Campanella", as recorded on the Shigeru Kawai SK-EX concert grand piano at Kawai Ometsando can be listened via the following LINK.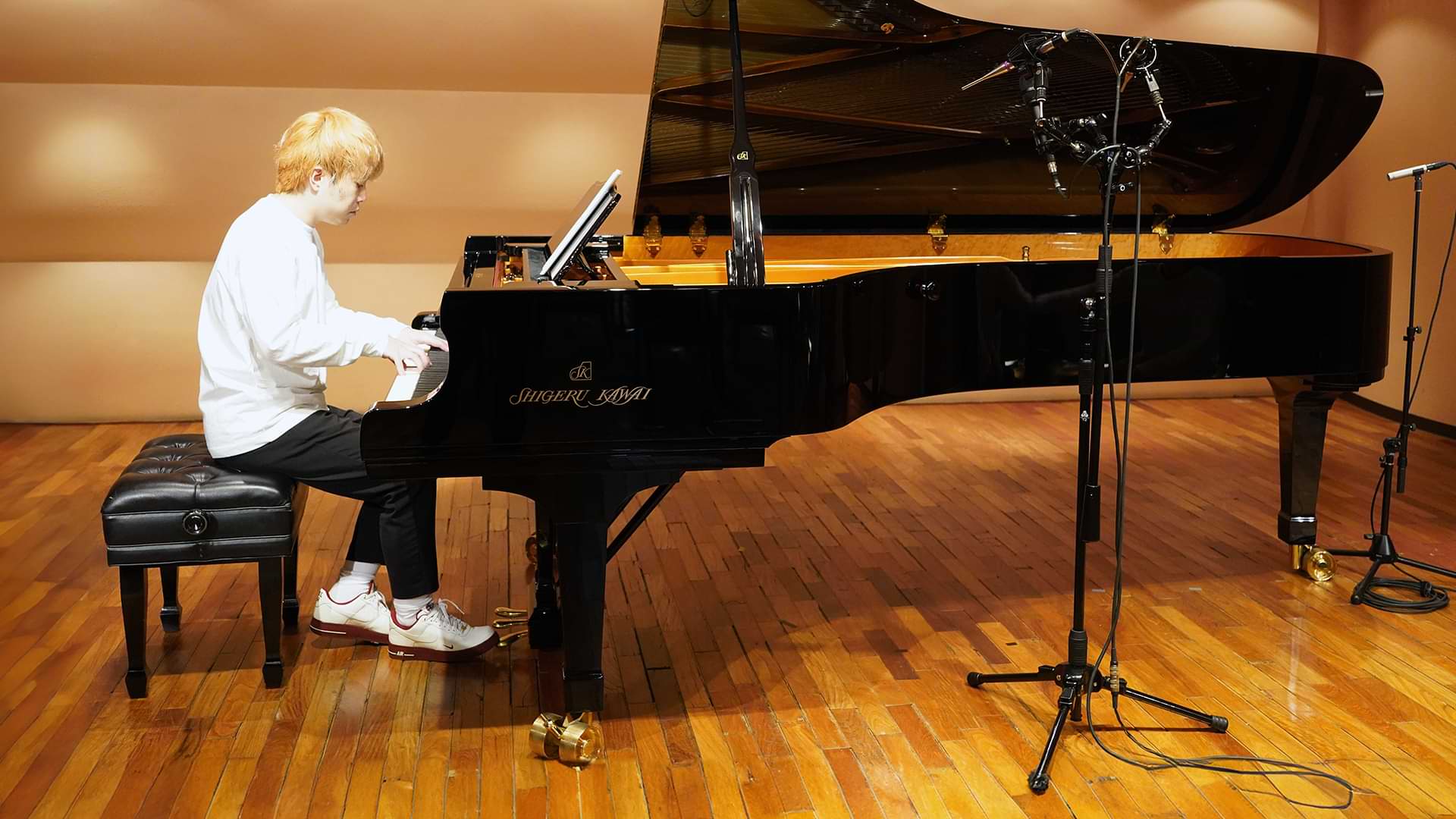 About Keiichi Yoshioka

Born in Yamaguchi Prefecture, Keiichi Yoshioka lived in Dusseldorf, Germany, for seven years starting in 2011. During this time, he honed his skills at piano bars while self-studying pop and jazz theory. He is currently active as the support keyboardist for the Japanese pop-rock band "Official HIGE DANdism". Additionally, he regularly livestreams on YouTube, uploads videos, performs solo live shows, and releases music, actively engaging with his audience.
For more information about Keiichi Yoshioka, please visit his social accounts via the links below:
https://www.youtube.com/1236piano
https://twitter.com/hihumiro
https://www.instagram.com/yoshipianist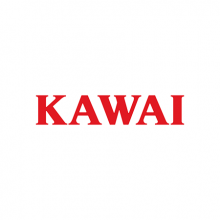 Writer
Kawai Japan (Domestic division)
This article has been translated from a piece published on the Kawai Japan website.
This article has been translated from a piece published on the Kawai Japan website.