Kawai's flagship digital piano model, the CA901, features fully wooden keys as well as a wooden soundboard.
We had the opportunity to speak with pianist Ryoma Takagi, who appeared in promotional videos for the CA901 and CA701, to hear his impressions about playing these instruments, and what he believes is essential for piano playing improvement.
An interview video with Ryoma Takagi can be watched below:
Impressions of digital pianos
Until now, I haven't had many chances to interact with digital pianos. However, I've had the privilege of briefly playing digital pianos placed in concert greenrooms or owned by others. In those rare moments, I had the impression that digital pianos were continuously incorporating new features.
The industry seems to be advancing rapidly, with everyone striving to create better instruments. That's why I feel that digital pianos are evolving continuously.
Currently, I practice on a regular grand piano, but as my performances increase and I need to practice even in the middle of the night, I believe I'll eventually rely on a digital piano. It would be great if I could purchase one for home use in the future.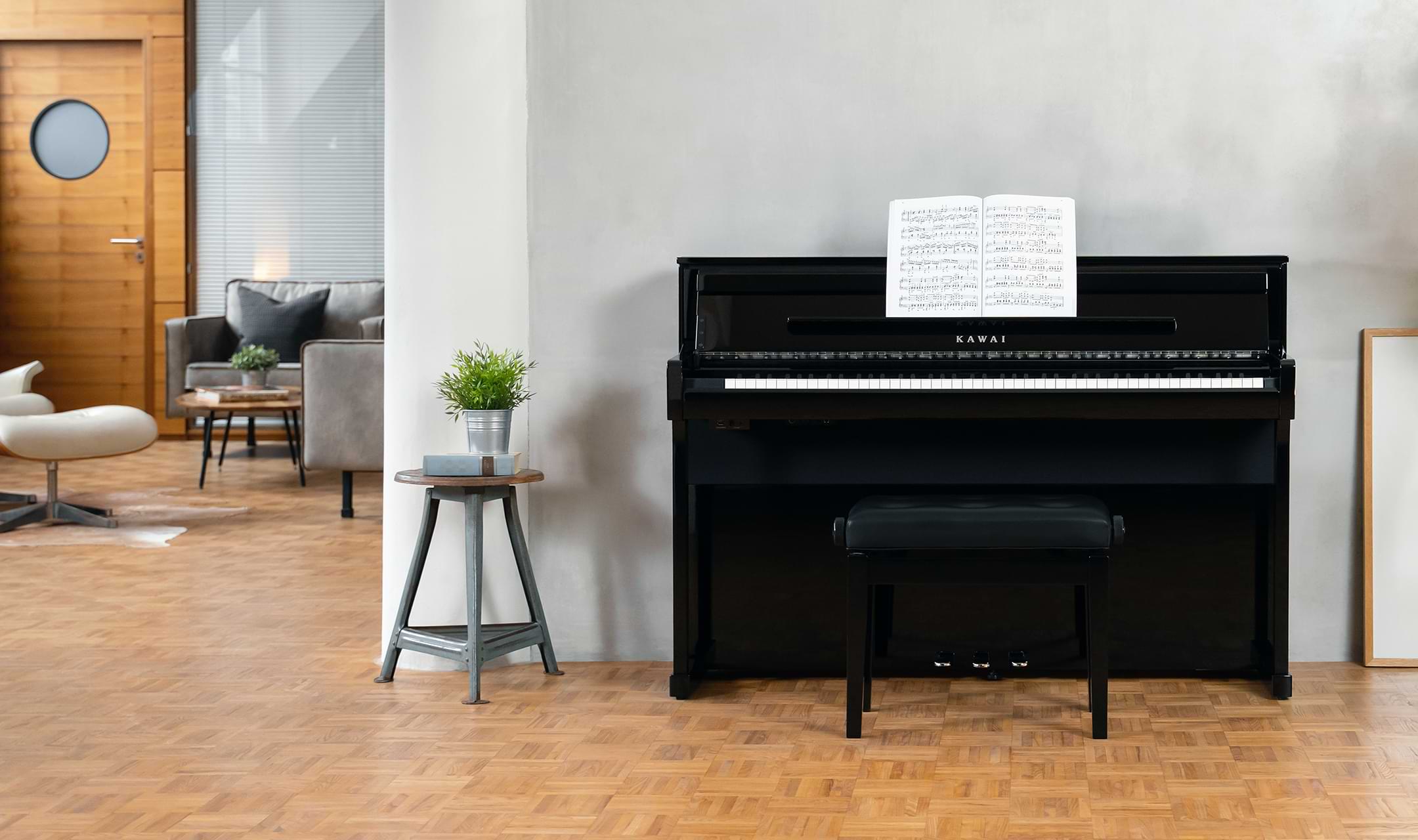 Playing the CA901
When I played the CA901 for the first time, I was pleasantly surprised and thought, "Can such a sound really come from a digital piano?"
Although it's a digital piano, there is a part of it that reminds me of the resonance of the Shigeru Kawai SK-EX concert grand piano, which I have frequently played at recitals. When I inquired with Kawai staff, they confirmed that the sound sampling indeed utilized the recording and resonances of the SK-EX.
The sound of the SK-EX reflects the sound used in competition models, specifically the sound used in competitions like the Chopin International Piano Competition. I was deeply convinced that I felt the resonance of a real SK-EX. At the same time, I thought, "Wow, what a luxurious sound I am playing."
Furthermore, the touch is close to that of a concert piano, and it doesn't have the typical digital piano sensation of "not going all the way to the bottom." Instead, it gives a feeling of "grasping it" properly. As a performer, I could really appreciate the accumulation of research. Regarding the sound and resonance, I strongly felt that it emanated three-dimensionally from various directions.
I was impressed with the variety of sound that could be produced.  I got a clear sense of the rich sound reverberating in the hall, yet it was resonating right in front of me. I was convinced that I was playing an incredible instrument.
Tips for piano playing improvement
The most crucial thing when playing a musical instrument is how much you can devote yourself to the sound.
When I practice diligently to deliver a good performance in live shows, concerts, or competitions, I play while imagining that a well-tuned piano is resonating. I imagine various types of sounds, not just good ones – sounds that might make you cry, sad sounds, joyful sounds. To produce those sounds, I think about how to use my body and what techniques to use. "Imagining the resonance" is incredibly important, and I believe that it's crucial to have access to high-quality instruments during practice.
In various household environments, some may want to place grand pianos or upright pianos but are unable to do so due to space or lifestyle restrictions. In such cases, if you are going to place a digital piano, it's important to select a high-quality one.
Practicing on an digital piano that can produce sounds close to concert pianos will naturally nurture your sense of sound and devotion. Therefore, even with a digital piano, I believe that continually interacting with the best quality instrument is the best path to improvement.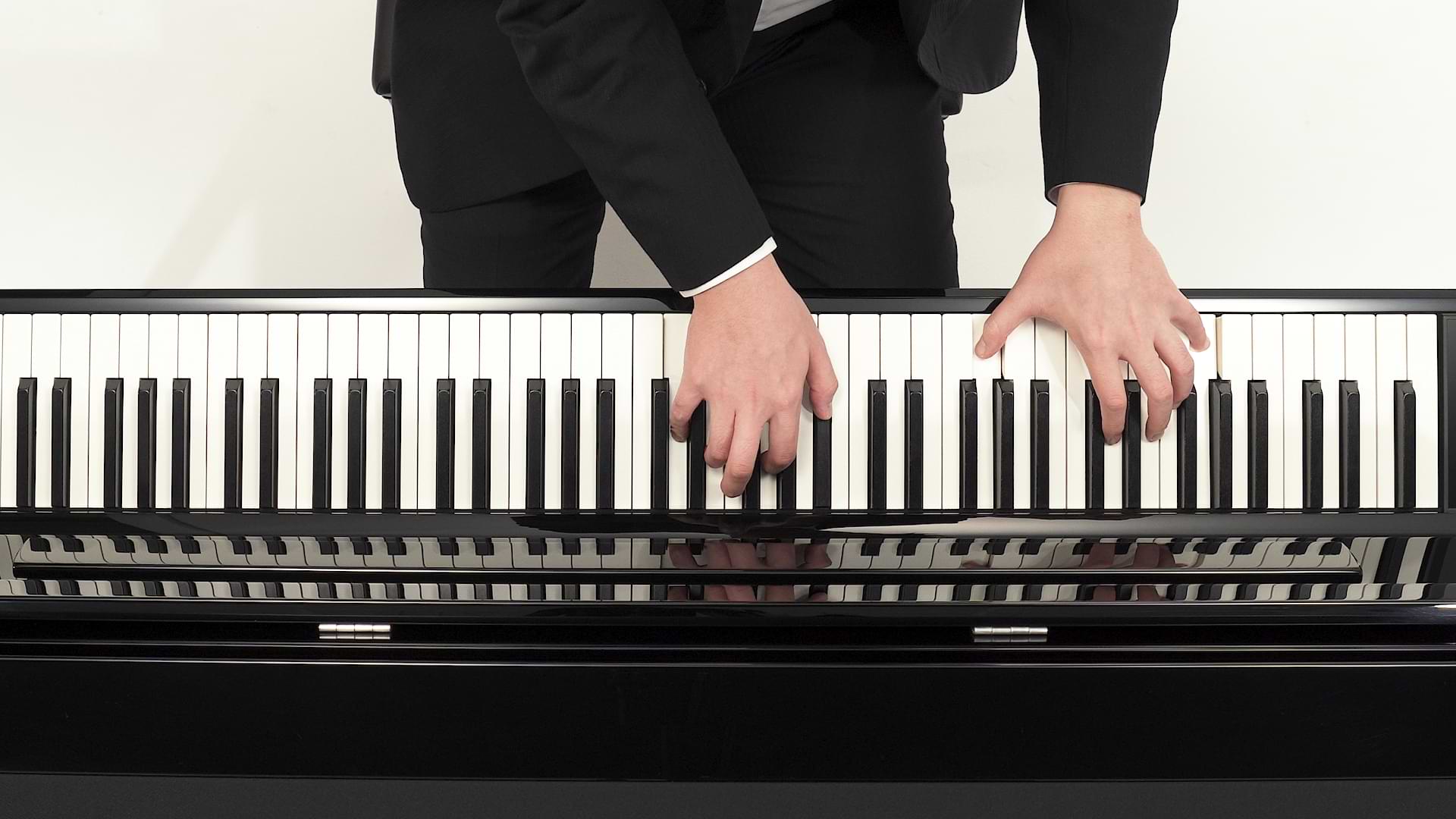 About Ryoma Takagi
Ryoma Takagi won the first prize and audience award at the 16th Edvard Grieg International Piano Competition, instantly gaining international recognition. Additionally, he has won seven international competitions, including the 26th Rome International Piano Competition. Subsequently, he has collaborated with the Tokyo Philharmonic Orchestra three times under the direction of Kenichiro Kobayashi and Tadaaki Otaka, performed with the Oslo Philharmonic Orchestra, and held recitals at venues like the Vienna Musikverein and Elbphilharmonie.
Ryoma is active in various fields based in Japan and Vienna. On NHK General TV's "Piano no Mori," he played the role of Shuhei Amamiya's main pianist to critical acclaim. He has also made numerous appearances on TV programs such as "Untitled Concert" and "La La La ♪ Classic." He studied under Elena Ashkenazi, Hiroko Nakamura, Michael Krist, Boris Petrushansky, and Anna Malikova. (Recruit Foundation for the Revival of the Public Interest Incorporated Association 35th Scholarship Student).
For more information, please visit the pianist's website: https://ryomatakagi.com/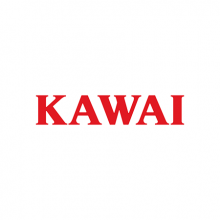 Writer
Kawai Japan (Domestic division)
This article has been translated from a piece published on the Kawai Japan website.
This article has been translated from a piece published on the Kawai Japan website.