News
September 19, 2023
Kawai Japan releases "Kawai Report 2023" Highlighting Sustainability Commitment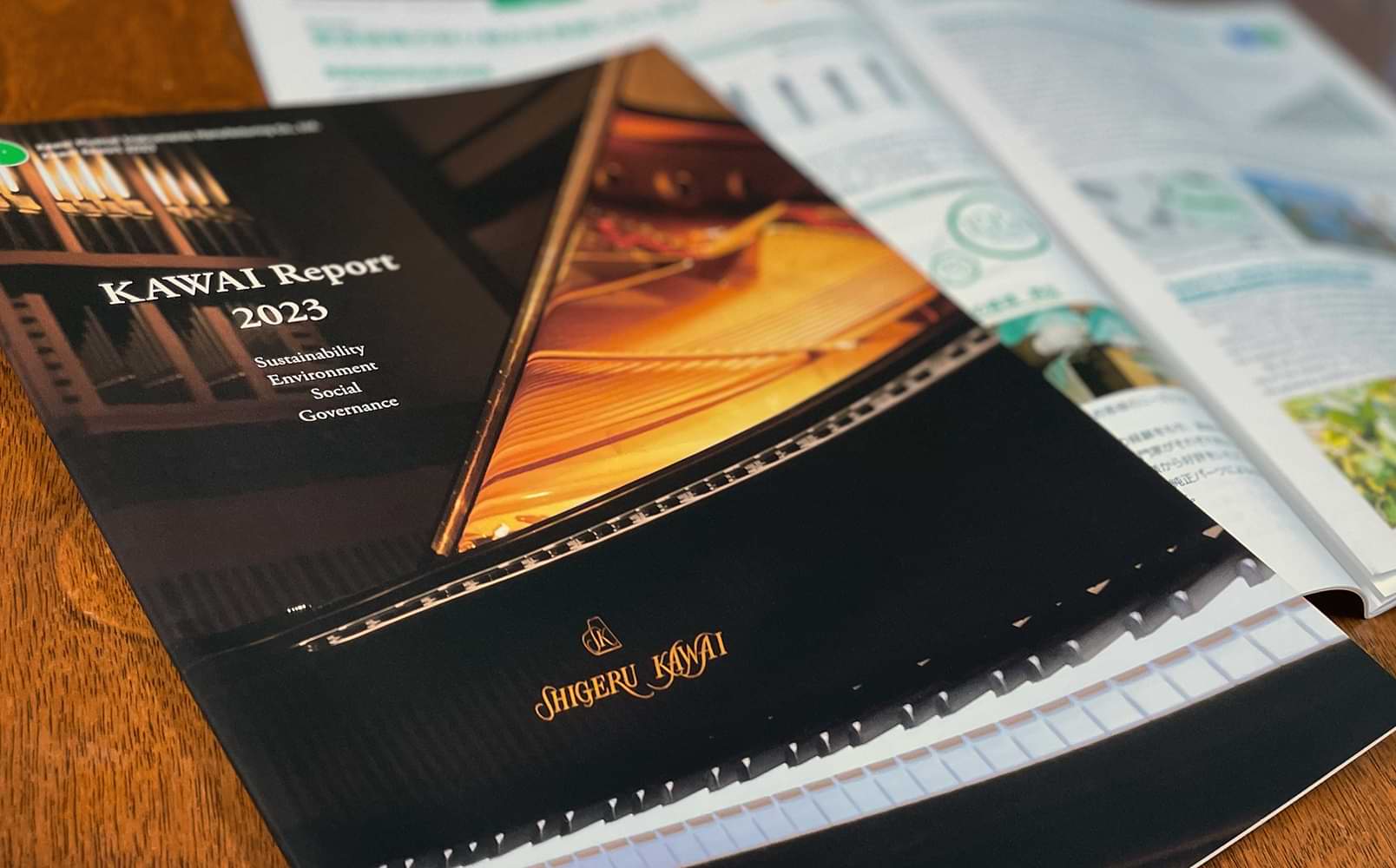 Kawai Japan has officially released the English version of its "Kawai Report 2023," providing a comprehensive overview of the company's efforts in environmental sustainability, its engagement with societal issues, and its alignment with the United Nations Sustainable Development Goals (SDGs). The report is now available as a downloadable PDF from the Kawai Global website.
The updated 2023 report summarises Kawai's ongoing initiatives in environmental conservation, its interactions with society, business strategies, and sustainability endeavours. This report aims to make Kawai Group's multifaceted initiatives more transparent and accessible to a broad audience.
The full report may be downloaded from the Environment and Social Report page of the Kawai Global website at the following URL:
https://www.kawai-global.com/company/environment/
■ About Kawai
Kawai is a global corporation with distribution in virtually every major market in the world. From its beginnings in 1927 in Hamamatsu, Japan, the company has been committed to an ongoing quest to perfect the art of the piano. One of the world's largest music instrument manufacturers, Kawai celebrated its 95th anniversary in 2022 and is one of the few piano companies still led by members of its founding family.