News
October 20, 2023
Kawai Europe GmbH - Poland Branch opens in Warsaw, the city of music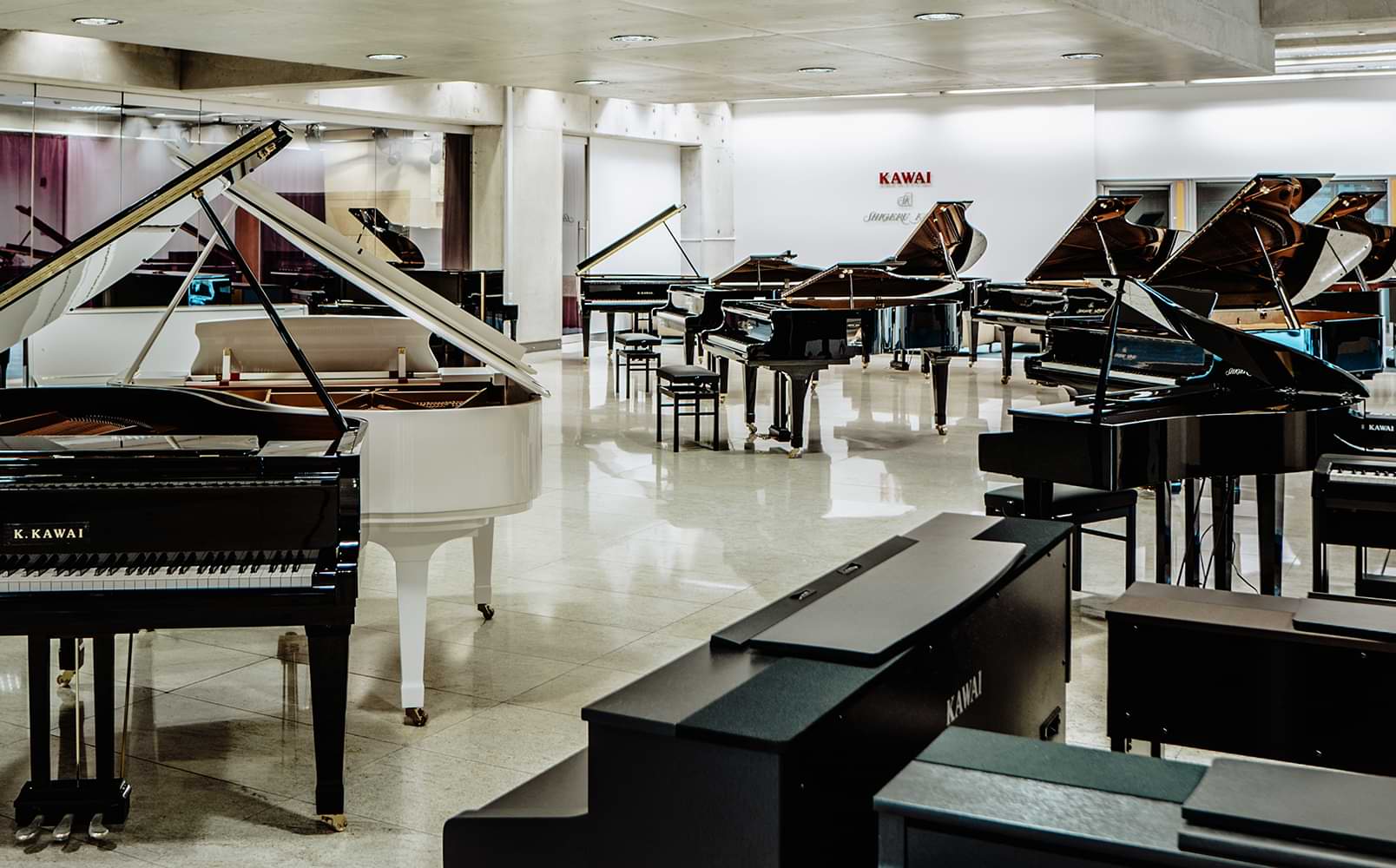 Kawai Japan is pleased to announce the opening of "Kawai Europa GmbH – Poland Branch" in Warsaw, Poland.
Kawai Europa GmbH had previously been conducting sales in Poland through import agents, but had not been actively promoting Kawai products to major academies, music schools, and renowned artists in the region. The establishment of the new Poland Branch was made possible due to favourable conditions in terms of location and human resources, and began official operations on September 1st, 2023.
Situated in Warsaw, a city with a rich musical history and the host of one of the world's three major piano competitions, the Chopin International Piano Competition, the Poland Branch offers a wide range of pianos, including the flagship Shigeru Kawai series. In addition, the Poland Branch also features a concert hall that can accommodate audiences of approximately 120 people, which can be used for concerts, seminars, and other musical events.
With the opening of this local branch, Kawai aims to promote music and establish the Kawai brand in Poland through piano sales and support services.

Kawai Europe GmbH President Takuya Sekine's Comments
"

With a population of approximately 38 million people, Poland ranks fifth among EU member states. The country has seen significant economic growth in recent years and is expected to double its economic strength in the next decade. Poland is widely considered a nation with great potential, and therefore a natural location to expand Kawai's European operations through this new branch and showroom in the heart of Warsaw.

In conjunction with the branch opening, we held a presentation event on October 12th, inviting prominent pianists living in Poland, music academy representatives, piano retailers, and key figures from piano competitions. The showroom, located in a prime area of central Warsaw, was highly praised for its outstanding acoustics, soundproofing, and well-equipped concert hall and practice rooms (four rooms in total). We are confident that this new location will not only contribute to the penetration of the Kawai brand in the Polish market but also become a place cherished by pianists and musicians from around the world.

Branch Details

| | |
| --- | --- |
| Name: | Kawai Europa GmbH – Poland Branch |
| Venue: | Książęca 4, 00-498 Warszawa, Poland (Inside the Warsaw Stock Exchange Building) |
| Area: | 809 m² |
| Business Activities: | Piano Retail, Piano Rental, Hall Rental, After-Sales Services, etc. |
About Kawai Europa GmbH
Established in Germany in 1979, Kawai Europa GmbH was founded to expand the Kawai brand into the European market. Through a network of authorized dealers, the company conducts sales of pianos, digital pianos, related equipment, technical support, and marketing activities.