News
August 4, 2019
3rd Shigeru Kawai International Piano Competition: 1st Prize awarded to Russian Pianist Ilya Shmukler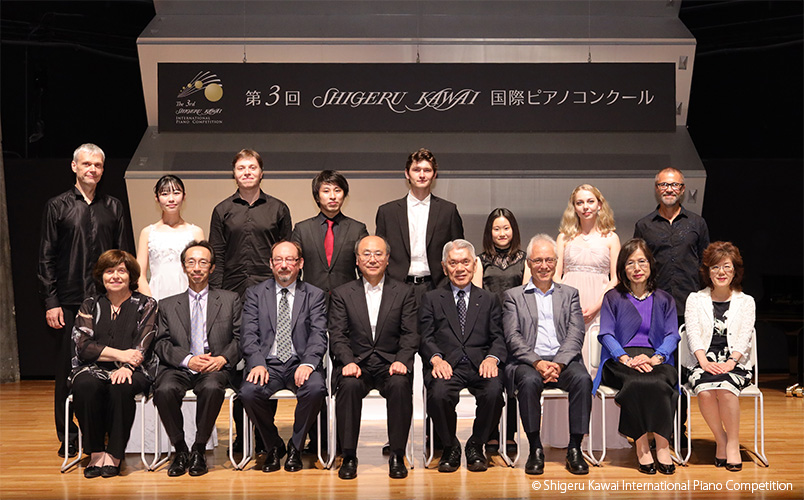 The 3rd Shigeru Kawai International Piano Competition was held in Tokyo, Japan from July 28th ~ August 4th, 2019, with Russian pianist Ilya Shumkler awarded the 1st prize and the audience award.
This year's 3rd competition received 234 applications from 18 countries and regions around the world. The final round took place at Tokyo Bunka Kaikan Recital Hall on August 3rd, and 6 finalists performed piano concertos for two pianos accompanied by prestigious pianists Prof. Andrey Pisarev and Prof. Pavel Nersessian of the Moscow conservatory. The competition was watched by a large audience and ended in great success.
Kawai will support Ilya Shmukler, the 1st prize winner, by providing opportunities to perform at concerts and recitals, or to attend the master classes organized by Kawai.
3rd Shigeru Kawai International Piano Competition: Final Results
1st Prize / Audience Award
Ilya SHMUKLER (24)
Russia
2nd Prize
Harrison HERMAN (23)
Australia
3rd Prize
Polina SASKO (25)
Ukraine
4th Prize
Keiichiro IKEBE (26)
Japan
5th Prize
Kaho ARAISHI (19)
Japan
Nagino MARUYAMA (19)
Japan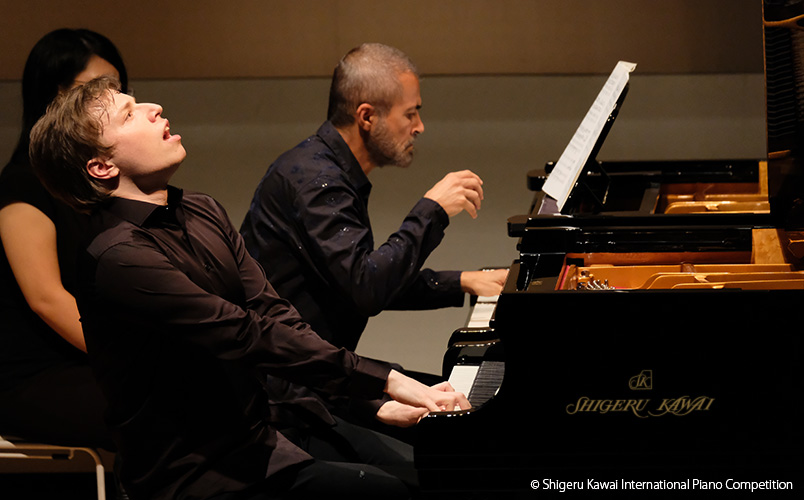 ▲ Ilya Shmukler
■ Comments from Ilya Shmukler
I am so happy to receive the 1st prize and the audience award. I applied to this competition because I love Shigeru Kawai pianos. I first met Shigeru Kawai in 2015 when I went to another piano competition. When I tried Shigeru Kawai on the stage of piano selection, I really fell in love because the piano produced one of the best sounds I've ever heard. It was different from many other pianos. I can do everything I want with Shigeru Kawai pianos.

■ Comments from Prof. Katsumi Ueda, chairperson of the jury
This year's competition received 234 applications, and 58 competitors were selected for the 1st round, 20 for the semifinal round and 6 for the final round.  The competitors had strong passion as well as thoughts on works and composers which they would like to express through the Shigeru Kawai Concert Grand Piano. It was very difficult to differentiate and grade these points with marks, but we, the jury members, deeply listened to the performances at each stage. I would like to express my heartfelt appreciation to Prof. Andrey Pisalev and Prof. Pavel Nersessian for supporting the finalists today.
Now there are many young talented musicians around the world, and it is very hard for them to seize glory. However, the expectations and encouragement of the audience will support them. I would appreciate your support and encouragement to the young artists.

■ Shigeru Kawai International Piano Competition Official Website