Music School

Educational ideal
In the dry, to cherish the bud of the children interested, we are obediently for growing sensitivity to express, expand the variety of educational activities around the music classroom.
Kawai music classroom was born in 1956, there are 7,500 more than the classroom in Japan, students over 30 million people through the classroom. We taking advantage of the outcome of many years over the cultivated music classroom management know-how and the latest music education research, we are promoting music education activities that are suitable to the needs of the times.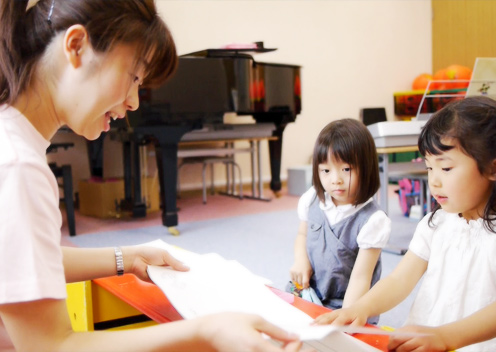 In addition, not music dissemination activities only, we are also committed to instructor training to support it. Training or perform such as for training and quality improvement for the understanding and implementation lessons music education system, improvement of the required performance technology as performer and leaders, the needed knowledge and musical ability as a leader in order to improve, as may be provided a grade system, we are focused on the development of instructors with high qualities necessary to the spread of music education system.
In recent years, for developing countries with a focus on Southeast Asia, in order to promote the dissemination of piano music culture, we are working to expand the music classroom through the agency of direct management classrooms and around.